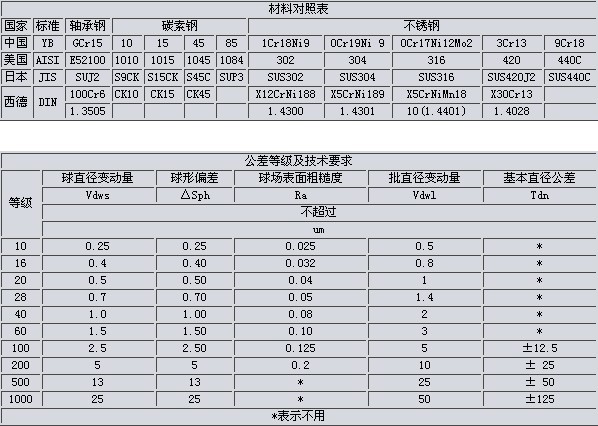 This table is the steel ball rating table, the ball grade standards refer to GB308-89.
Describe in detail the variation of steel balls under different grades, and spherical roughness,
ball tolerances, spherical deviation, classification value, etc.
As well as different national material comparisons for the steel balls.
Tell us your balls requirements, the offer will be send you at the first time.










* According to the AISI standard