Hollow Balls, Alloy Balls, Titanium Balls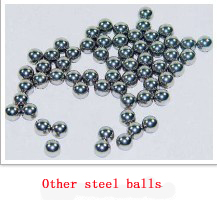 Explain:
We can also produce a variety of other balls, hollow ball, alloy ball, titanium ball, the ball
flying saucer, and non-international standard ball.
Production according to customer's specific requirements.

Tell us your balls requirements, the offer will be send you at the first time.










* According to the AISI standard