Welcome to SOYA
SOYA Steel Ball Co.,Ltd is China steel balls manufacturer. Our steel balls exported to 43 countries in past 23 years.
Stainless steel balls, Chrome steel balls, Carbon steel balls are our main products. In accordance with GB308-2002, ISO3290-1998, AFBMA1989, DIN5401-93, etc.
Can provide high-precision, multi-standard steel balls, in the G5-G1000.
WHY SOYA?
SOYA have strong advantage and rich experience in steel balls industry.
Competitive prices benefit from factory direct sales and strict cost control

Strict cost control in each process, SOYA can offer more competitive price of steel balls than traders and wholesalers.

All inch standard sizes steel balls in stock
All regular sizes are used for bearings, drawer slides, casters in stock , such as: 1/8" 5/32" 3/16" 1/4" 5/16" 3/8" 1/2" etc. Can be very fast delivery.

Harsh quality control in each process Production responsibility system to ensure that each process to meet the requirements, SOYA can produce high hardness, high precision steel balls.

Strong cooperation with freight forwarding can be delivered at any port
SOYA ensure cargo safely and on time delivery, you can pick up the steel balls directly in your port, provide maximum convenience to our customer.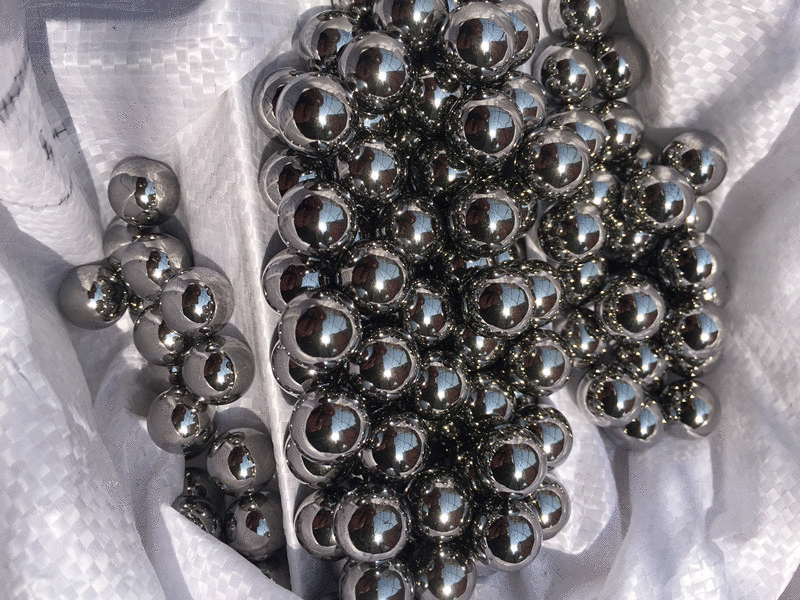 SOYA Steel Balls Specification Range:
Diameter: 0.5mm - 150mm
Grade: G5 - G1000 or Soft Balls
Material: Carbon Steel Balls AISI 1010/1015/1045/1085
Chrome Steel Balls AISI 52100 / DIN 100Cr6
Stainless Steel Balls AISI 304/316L/420/440C, etc.
Application: Bearing, Drawer Slide, Caster, Bicycle, Hardware,
Cosmetic bottle, Grinding and Welding Media, etc.
Please contact us to get a quote: bevan@soya-steelball.com